Originally published by BusinessMirror
The country's forest cover increased by 5.65 percent as a result of the massive reforestation program of the government, according to the Department of Environment and Natural Resources (DENR).
The government has spent around P49 billion in implementing the National Greening Program and the Expanded NGP from 2011 to 2020.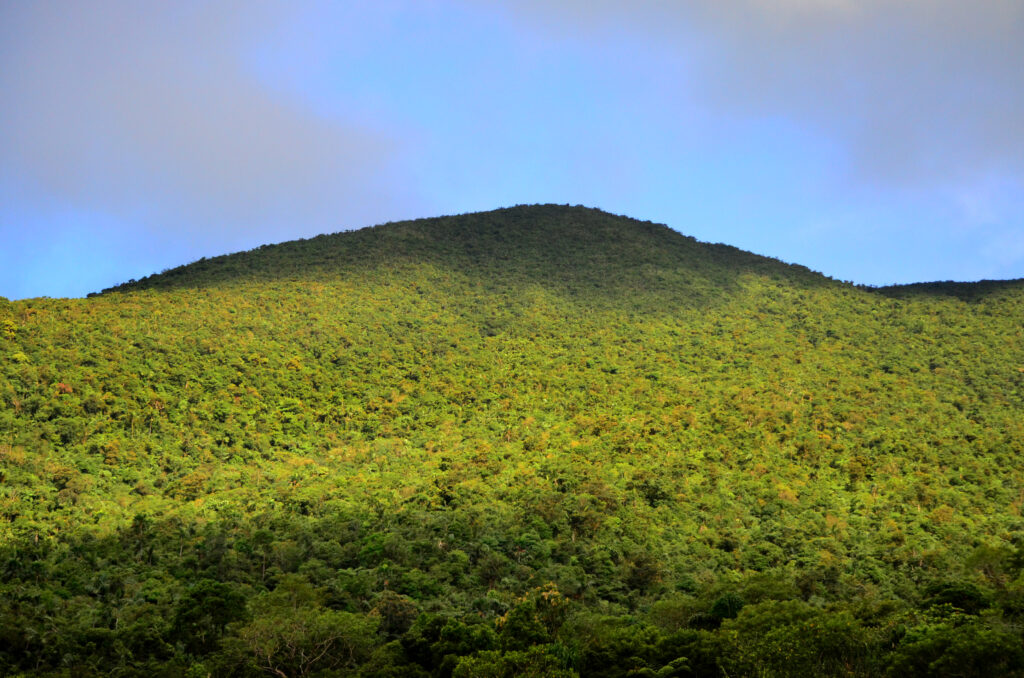 For 2024, the DENR, mandated to manage the country's natural wealth, is proposing a P24-billion budget. Some P2.2 billion of which will be for ENGP, including the development of 31,992 hectares of plantation forest and produce 19,157,939 seedlings.
Over the years, the ambitious reforestation program has generated tens of thousands of green jobs and boosted the antipoverty and food security programs of the government.
Private sector participation
However, much of the success of the NGP is being attributed to the support of various stakeholders. Since its launch in 2011, big private companies have made tree planting a part of their corporate social responsibility programs.
Recognizing the power of the private sector in revitalizing the country's reforestation effort, Environment Secretary Roy A. Cimatu signed in 2029 DENR Administrative Order 2019-03. It revised the implementing rules and regulations of Executive Order 193 to encourage more private-sector players to participate in the program.
It was implemented through the public-private partnership scheme with the signing of a memorandum of agreement with DENR's partners under the Community-Based Forestry Management program.
There was also the Reforestation by Administration scheme, which involves the hiring of individuals not belonging to any people's organization for implementation in proclaimed areas and critical watersheds not covered by any tenurial instrument.
Saving critical watersheds
Reforestation helps protect and conserve water, a precious economic resource.
The Million Trees Foundation Inc. (MTFI) focuses on planting at least a million trees a year in seven critical watersheds—Angat, Ipo, Kaliwa, La Mesa, Laguna Lake, Umiray, Upper Marikina, and Manila Bay.
MTFI President Melandrew Velasco said that last year, with the help and support of its private sector partners, a total of 1,657,481 trees were planted.
"This is a collaborative effort with the DENR, MWSS, Metropolitan Waterworks and Sewerage System], San Miguel [Corp.], Maynilad [Water Services Inc.], Manila Water [Co. Inc.], and other private sector entities, including LLDA [Laguna Lake Development Authority] in seven critical watersheds. As a foundation, we continue what we have started in the MWSS under former Administrator Rey Velasco," Melandrew Velasco said in a telephone interview on October 8.
From 2017 to 2022, MTFI, with the support of its private-sector partners, was able to plant a total of 6.8 million trees.
Production, protection and conservation
While much of the areas planted through the NGP and ENGP are production forests, which means the trees are to be cut down for fuel and other wood requirements, much private sector-led reforestation is meant for the protection and conservation of the country's rich biodiversity.
The Philippine Eagle Foundation (PEF) underscored the importance of private-sector support in its efforts to protect and conserve the country's national bird, the Philippine eagle, and other birds of prey and their habitats.
"We have several reforestation [projects] funded by corporate partners," Jayson Ibanez, PEF director for Research and Conservation, told the BusinessMirror via Messenger on October 14.
He said the PEF, so far has three carbon forests funded by corporate partners namely the ALI-Davao Carbon Forest, Monkayo Pag-asa Carbon Forest, and the Mt. Sinaka Carbon Forest.
The Mt Sinaka Carbon Forest, a 21-hectare forest restoration area, is adjacent to a Philippine eagle nest site.
Mining Forest Program
Even mining companies are helping in reforestation. According to the Mines and Geosciences Bureau, the sector has responded well to the government's Mining Forest Program.
As of June 2023, the industry has planted nearly 49 million seedlings in nearly 41,000 hectares, with a high survival rate of almost 90 percent.
Chamber of Mines of the Philippines (COMP) Chairman Mike Toledo said via Messenger on October 9 that several large-scale metallic mining companies all over the country are ensuring that environmental conditions are sustained during the life of the mine and beyond following the Mining Act of 1995.
"All members of [COMP] are undertaking, among others, revegetation of mined out areas as part of their progressive rehabilitation initiatives, with the end given restoring, as near as possible, disturbed areas, to their original state or a pre-agreed productive end-use," he said.
According to Toledo, not too many people know it, but miners have to plant 100 trees to replace each one that is felled.
Private sector-led greening
Environmentalist Gregg Yan, for his part, said the Philippines is losing approximately 47,000 hectares of forest cover every year, citing data from the Forest Management Bureau of the DENR.
"For Filipinos to better visualize how much of our forestland is cleared, then imagine the size of Quezon City…and multiply it by three," Yan told the BusinessMirror via email on October 12.
He said government programs, such as ENGP, have planted over a billion seedlings to restore the country's forests.
"These efforts can be augmented by initiatives led by the private sector," he said.
Recently, Yan, founder of the Best Alternatives Campaign, visited several sites managed by the Energy Development Corp. (EDC), the country's largest provider of clean and renewable energy.
"We toured EDC's Vegetative Materials Reproduction [VMR] facility in the Bicol Region, where thousands of seedlings are being propagated via cuttings," he said.
He said EDC's VMR facilities are currently propagating Philippine native and endangered tree species like lauan, narra, dau, katmon bayani and mapilig to ensure that local tree planting drives aren't composed of imported and potentially invasive species like mahogany or gmelina.
Residents, who Yan interviewed, recounted how once-denuded mountains recovered over time—reforested by people and natural processes.
Reforestation for who?
Paolo Butaran Pagaduan of the Center for Philippine Biodiversity Journalism said while it is indeed encouraging to witness the growing involvement of private corporations in reforestation endeavors across the Philippines, it is vital to maintain a critical perspective on these initiatives.
"It is crucial that these efforts are not merely symbolic gestures, greenwashing their public image, or displacing local communities in the process. A closer examination of the reforestation projects is critical to ensure their effectiveness and true commitment to conservation," he told the BusinessMirror via Messenger on October 11.
According to Pagaduan, the full participation and empowerment of local communities in these projects are paramount. He added that genuine collaboration and shared decision-making are essential in ensuring that the reforestation initiatives benefit not only the environment but also the livelihoods and well-being of those living in the surrounding areas.
"It is crucial to acknowledge that reforestation efforts should not solely revolve around forests, biodiversity and carbon sequestration. A holistic view must encompass the preservation of local cultures, the sustainability of water resources, and the protection of vulnerable ecosystems. While I applaud the involvement of private corporations in reforestation in the Philippines, it is crucial to maintain vigilance, engage in ongoing dialogue, and hold these entities accountable to high environmental and ethical standards," he said.
Everybody's concern
Private-sector involvement in reforestation is not unique in the Philippines. The trend is practiced across Southeast Asia, Asean Centre for Biodiversity (ACB) Executive Director Theresa Mundita S. Lim told the BusinessMirror via Messenger on October 17.
"Forest protection and restoration should be everyone's concern. We cannot rely only on public funds for greening programs," Lim said, adding that the private sector has much to gain from investing in reforestation.
"There are services that forest ecosystems provide that benefit the private sector. So they must also contribute toward keeping our forests healthy to sustain the benefits they derive from this ecosystem," said Lim, an international biodiversity expert.
The ACB chief added that several industries and businesses are dependent on healthy forests.
"They require the services that natural forest ecosystems provide, such as water, raw materials, aesthetic value, health and wellness, flood control, etc. to ensure the sustainability of their operations," she added.
"Forest protection and restoration, therefore, should be integrated into their business and investment plans," she pointed out.
Image credits: Gregg Yan