First Gen-owned geothermal power leader Energy Development Corporation (EDC) launched on Friday its one-hectare Vegetative Materials Reproduction (VMR) facility located at the heart of its Bacon-Manito (Bacman) Geothermal Project in Manito, Albay.
The facility is EDC BINHI's sixth automated nursery that propagates endangered native trees recovered from various places across the country. It will provide the requirements of the company's stakeholders, especially its BINHI partners in the region, for endemic and native tree species.
Allan Barcena, assistant vice president and head of EDC's Corporate Relations and Communications, in his message during the inauguration program, said the VMR project was an offshoot of EDC's BINHI project.
"One of the main goals of EDC's banner environmental program, BINHI, is to mainstream and bring back Philippine endangered native tree species. We are working on achieving this goal with a complete value chain that addresses the extinction of these precious Philippine trees," Barcena said.
The VMR facility, one of EDC BINHI's regenerative projects, is a state-of-the-art technology from Israel that provides automatic spray-misting of plants in the nursery at an appropriate time with the right amount of mist to mimic "forest-like" conditions. This EDC-Bacman VMR Nursery has the capacity to produce around 260,000 seedlings of native trees at any given time including the site's flagship tree species, Mapilig (Xanthostemon bracteatus).
"Propagating native tree seedlings is crucial to growing our Philippine forests. For us to have enough seedlings, we need to establish Forest Tree nurseries. Aside from the challenge of the rarity of the species, a majority of these forest trees are too sensitive to grow and propagate. To address this, the BINHI team has developed this nursery technology that will suit the requirements and attain a high survival rate for our precious native trees," Barcena explained.
To date EDC BINHI has already produced more than 1 million seedlings of native tree species through the VMR nurseries in its geothermal sites in Negros Oriental, Negros Occidental, Mt. Apo, Leyte and Antipolo, and established propagation protocols for 28 threatened tree species.
In his message of support, Sorsogon City Vice Mayor Mark Eric Dioneda said that the local government's efforts are aligned and consistent with the geothermal energy leader's BINHI program. "The municipal and provincial governments are also focused on the greening efforts similar with EDC's. We have a project called Tanging Yaman, a million tree planting program, which started five years ago. We are encouraging all the municipalities in the province to plant one million trees per municipality," Dioneda said.
"It is our hope at EDC that all of our efforts combined with those of our like-minded partners will go a long way in bringing back our Philippine Native trees in full abundance," Barcena further noted.
Among the native and endemic tree species that can be found at the VMR facility are Ipil (Intsia bijuga), Katmon (Dillenia philippinensis), White lauan (Shorea contorta), Banuyo (Wallaceodendron celebicum), Quisumbing gisok (Hopea quisumbingiana), and Nato (Palaquium luzoniensis).
EDC is First Gen Corporation's 100 percent renewable energy subsidiary with over 1,480MW total installed capacity that accounts for 20 percent of the country's total installed renewable energy capacity. Its almost 1,200MW geothermal portfolio comprises 62 percent of the country's total installed geothermal capacity and has put the Philippines on the map as the 3rd largest geothermal producer in the world.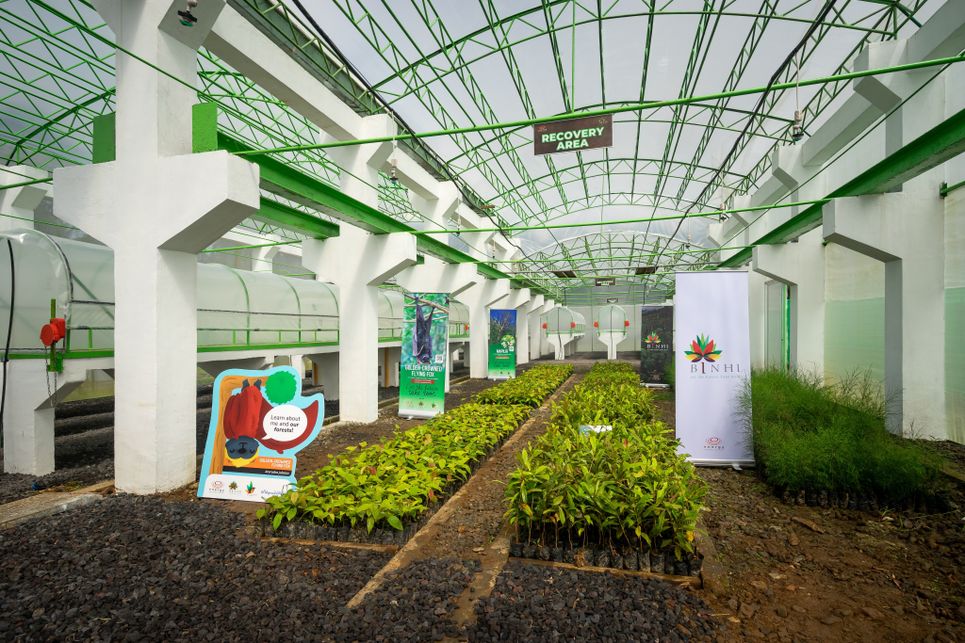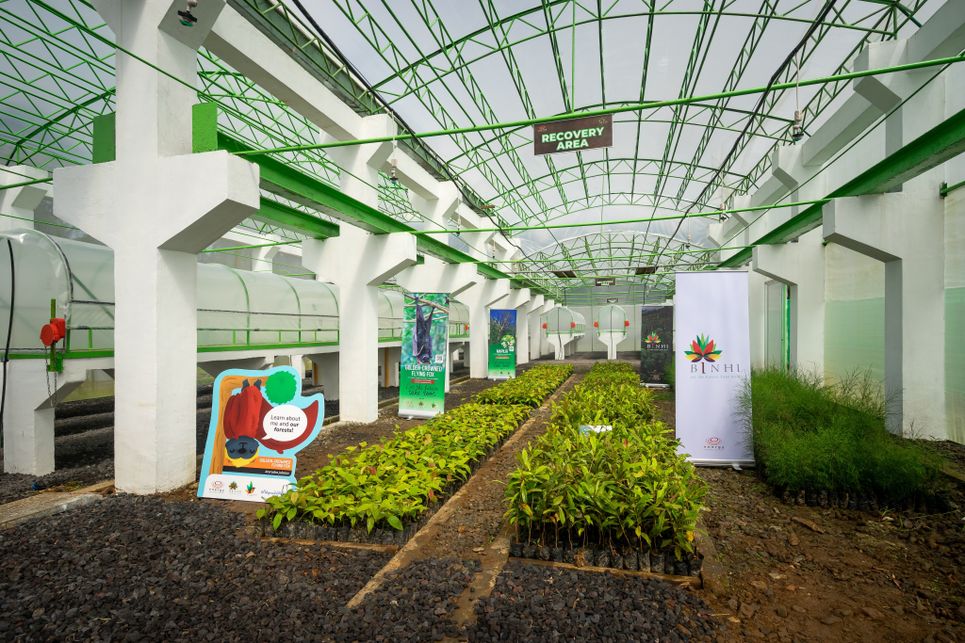 The newly-inaugurated one-hectare Vegetative Materials Reproduction (VMR) facility located at Bacon-Manito (Bacman) Geothermal Project in Manito, Albay. This VMR has a capacity of 260,000 seedlings of native trees at any given time.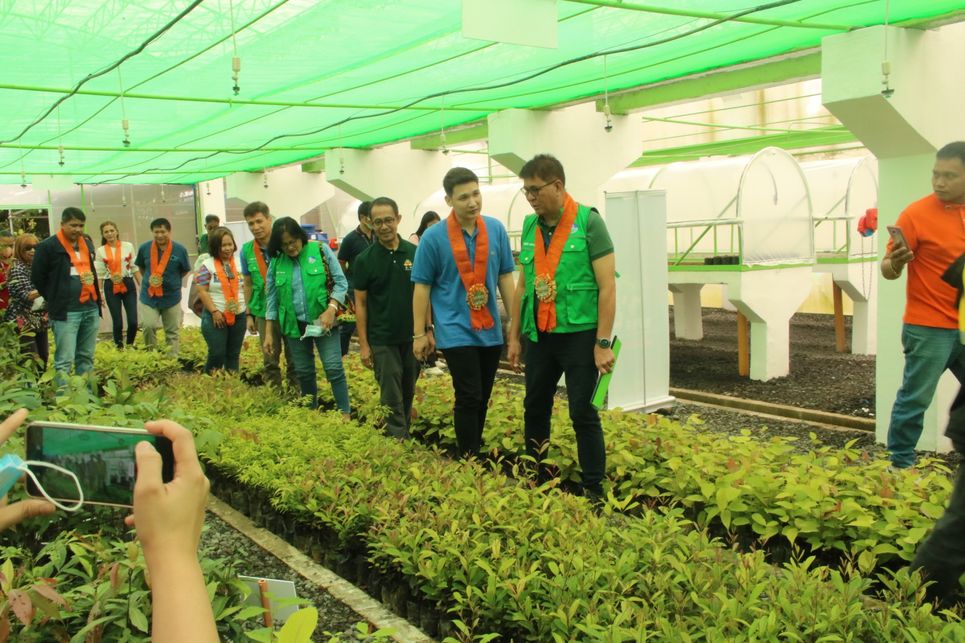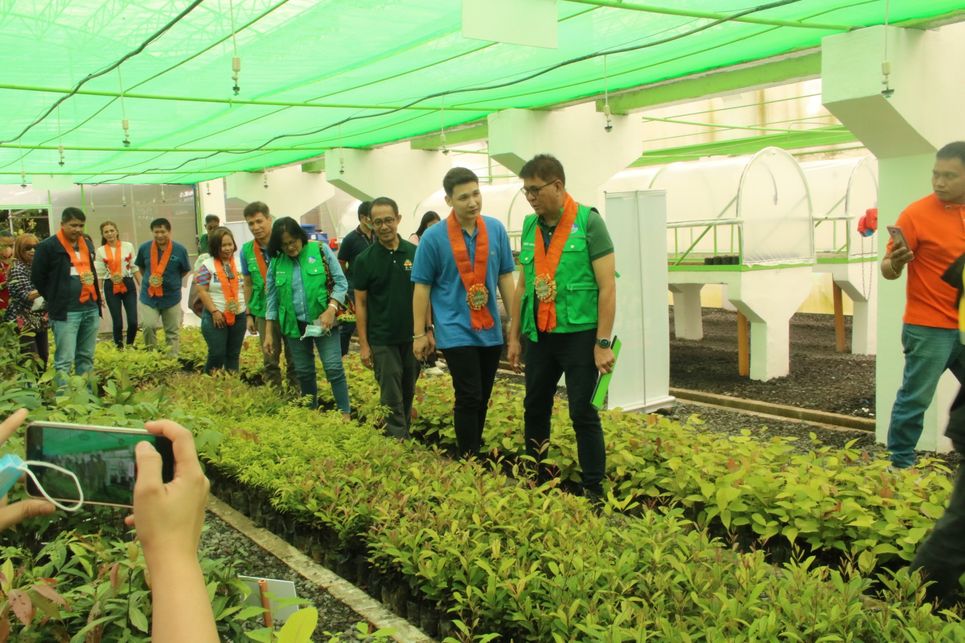 Guests of the VMR launch event tour around the biggest VMR facility in the Bicol region and EDC's 6th in the country.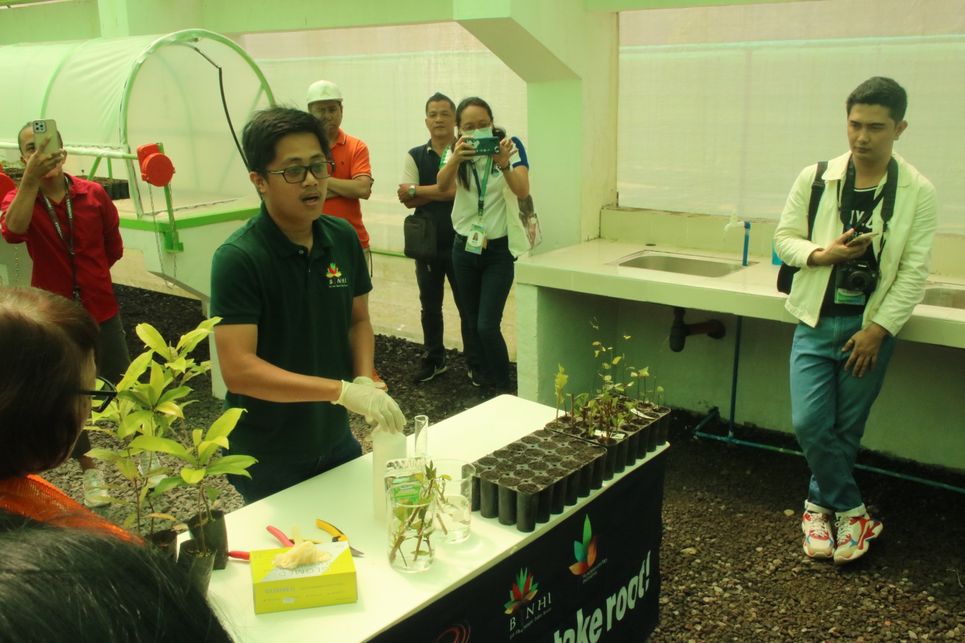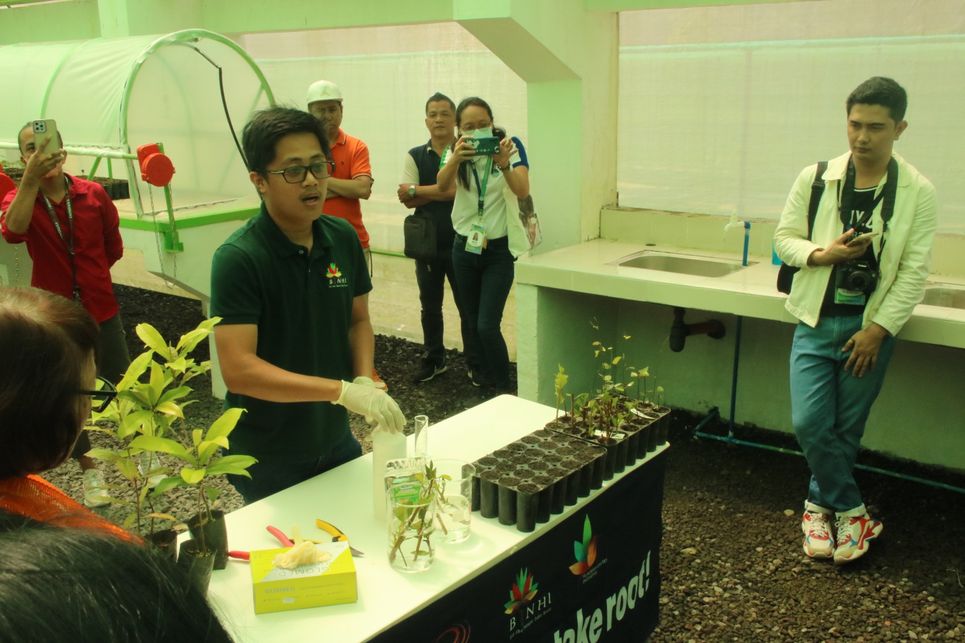 EDC Bacman Forester Neil Miras explains the step-by-step process of the VMR technology to the guests of the inauguration ceremony of the VMR Nursery Friday.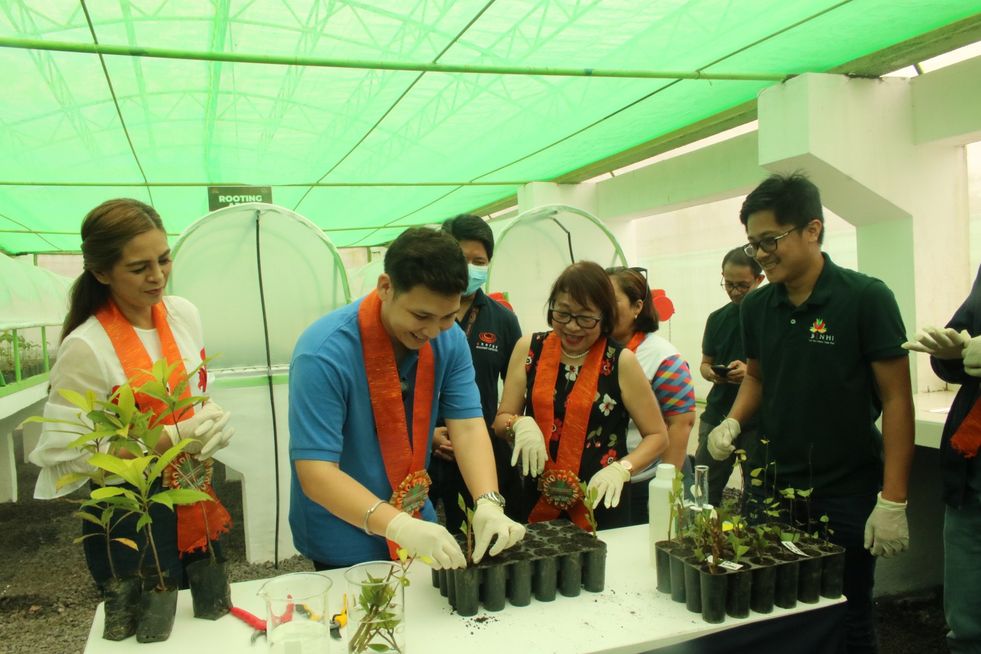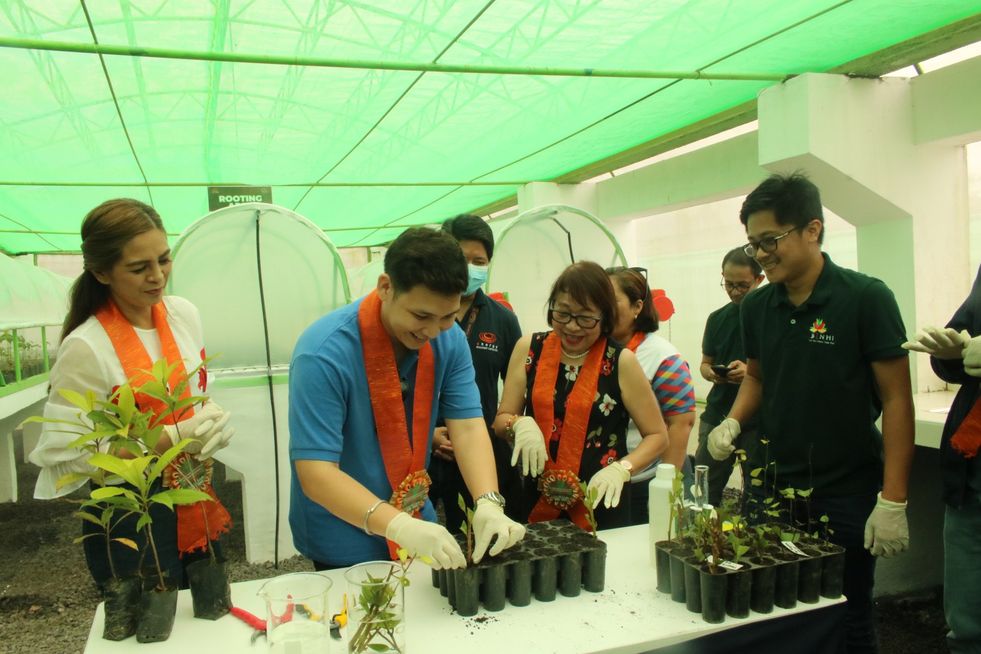 (Left to right) Glynes Olbes wife of Sorsogon Councilor Atty. Glen Olbes, Sorosgon City Vice Mayor Mark Eric Dioneda, Regional Director of DENR- Environmental Management Bureau – V Engr. Socorro Abu, and Senior Tourism Officer of Sorsogon Province Cristina Raceli planted cuttings of Mapilig at the hiko tray.